2-335~2 Bottles of Tuscany Garlic Seasoning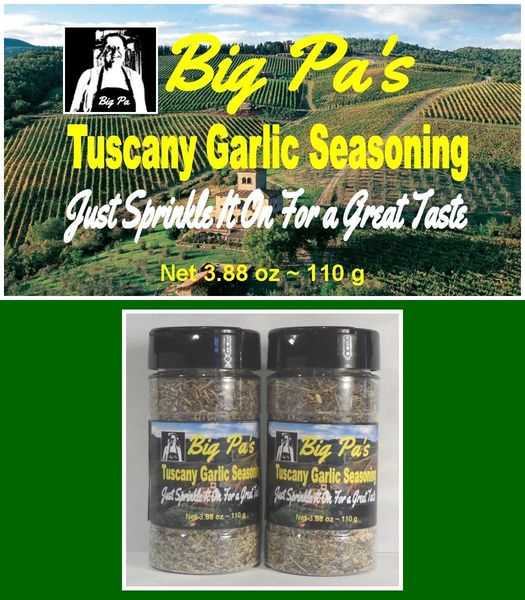 2-335~2 Bottles of Tuscany Garlic Seasoning
For Orders outside Canada and USA please call 1-705-874-3195 or email: Bigpa@CottageCampCabin.com for freight rate.

2 Bottle (8 oz Round) per Pack
Big Pa's Tuscany Garlic Seasoning is perfect on roasted chicken, lamb, pork or beef. Use when you roasting in the oven or grilling on the BBQ. It is a great way to bring out the flavor of the meat.
L'appetito vien mangiando"
 
INGREDIENTS:  Basil, Garlic, Sea Salt, Rosemary, Oregano and Fennel Seeds.
CONTAINS NO ARTIFCIAL COLOR, NO PRESERVATIVES  or MSG. GLUTEN FREE.
Clear PET , 8 oz Round Bottle 
Black Polypropylene Flapper Cap with pressure sensitive liner.
( Two flaps ~ one spoon, One three hole )
Net weight 3.88 oz ~ 110 gm
Reviews